5 Lifehacks How To Make Your Fresh Cut Flowers Last Longer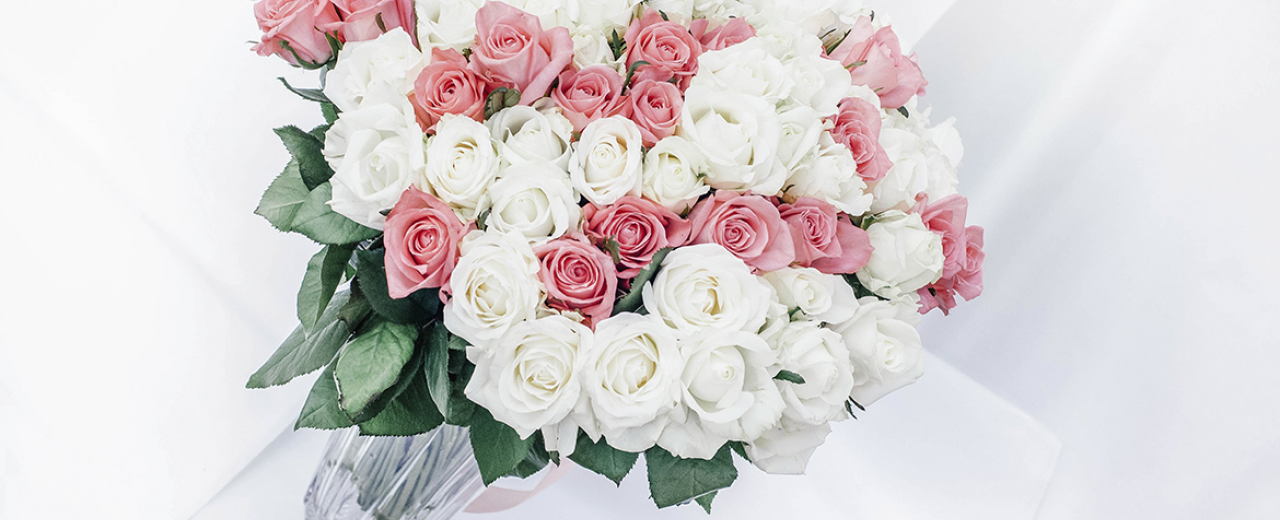 We all want the bouquet to stand as long as possible! Fresh flowers will delight you for a long time. We use the freshest flowers in our online store of gifts and flowers so that your bouquet will bring you pleasure as long as possible. Despite this, we want to offer you a few recommendations for the care, because even the freshest flowers can quickly wilt if they fall into the wrong conditions.
1. Before placing flowers in water, remove all leaves and thorns from the stem to a level that will sink into the water. Then the flowers should be cut with a sharp knife or shears at a 45 degree angle.
! It is necessary to cut the flowers every time, even if you just brought them from the store, or just change the water.
2. Update the cut every day. Over time, the cut is tightened with a membrane, which prevents water absorption.
3. Change the water every day. Pre-wash the vase, preferably with a sponge or brush, because on the walls of the vase can accumulate rot, that makes flowers wither faster.
4. When you bring a bouquet at home, let them get used to the temperature and microclimate of the room. For example, if you brought flowers from the cold, leave them for 10-20 minutes on the balcony before unpacking and bringing into the room.
5. Do not place a vase with flowers near heat sources or on direct sunlight.
The Cadouri MD team wishes you the most beautiful bouquets!